What is 3M™ FRB?
It is a thin flexible insulation made primarily of inorganic materials that is easily converted. The FRB barrier provides the very high flammability and ignitability resistance, excellent arc and track resistance, good dielectric strength and good thermal performance to safely contain electrical hazards.
This innovative material has been used successfully in LED Luminare Designs (Read this CASE STUDY)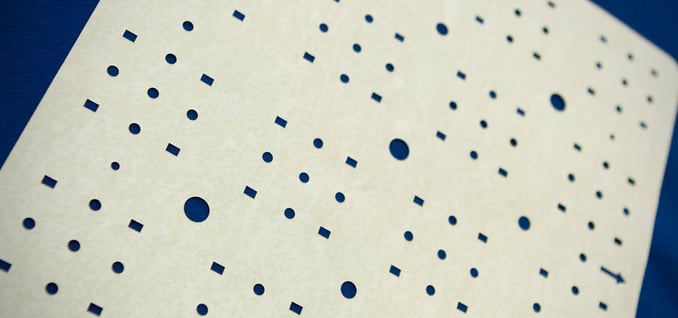 KEY ADVANTAGES
Thin & Light Weight - (<0.245mm) Allows for low profile, aesthetically pleasing luminaire designs
Meets UL 94 5VA Flammability Requirements - Enables LED design to meet UL 8750 safety standard requirements
White & Black Color Options - White exhibits reflectivity of >90%, Black minimizes light pollution
Easy to Die-cut and Laminate - Allows for a variety of diode patterns
Excellent Insulating Properties - Protects light installers and maintenance crews from electrical shock
Resistance Properties - Protects the lighting system from shorts and subsequent product failures
Download our Material Spotlight about 3M Flame Barrier FRB
Contact us for a sample, a quote or for additional information.