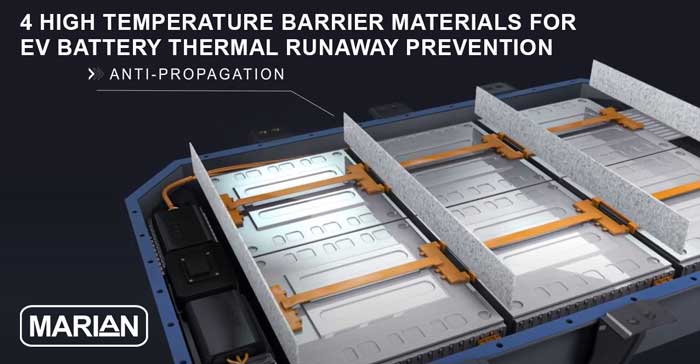 Thermal Runaway Propagation Prevention with Thermal Barrier Materials
Hybrid and battery electric vehicles that use lithium-ion cells require that these cells are maintained at specific ambient temperatures. "Thermal runaway" occurs as a result of the rapid rise in temperature within one of the battery cells. One of the greatest challenges for battery design engineers is to manage heat. For this reason, batteries are designed with thermal management systems that provide different levels of protection, including cell-to-cell, module-to-module, and pack level.
Marian provides custom flexible die cut solutions that are incorporated into battery design at the cell, module and pack level to aid with thermal management. These die-cut parts are made with high temperature resistant materials (also known as flame barrier materials) that are designed to offer thermal insulation to delay the onset of thermal runaway.