Improvements are being made to the lithium-ion batteries used in electric vehicles. Car makers are developing more powerful lithium-ion batteries that have increased range and charge more rapidly.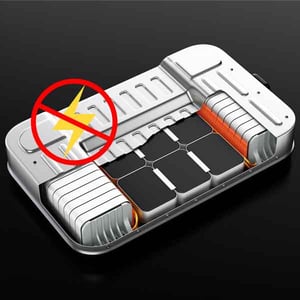 Along with these improvements, enhancing safety is becoming increasingly urgent for electric vehicle development. As mentioned in our previous blog post, 11 Considerations when Selecting Thermal Interface Materials for Electric Vehicle Li-Ion Batteries, Li-ion batteries produce a significant amount of heat while in use and while charging. Along with the use of thermal management materials, placing protective engineered flame-retardant insulating materials between the components of the battery cell, module, and pack can offer additional thermal and electrical insulating protection. However, adding such materials can be challenging due to space and weight constraints.
In this post, we outline four materials that can enhance the safety of lithium-ion batteries used in electric vehicles. Some shared characteristics of these four materials are listed below.
ultra-thin
lightweight
electrically and thermally insulating
flame retardant
can be die-cut and laminated with PSA
Read further for additional detail about each material.
---
ITW Formex™

Polypropylene Electrical Insulator Material
Formex™ is a top choice for engineers and designers. It is highly durable with excellent dielectric strength. It is also flame-retardant (UL94 V-0), meeting strict safety and environmental requirements.
Formex™ can be die-cut, scored, and folded to create a custom dynamic 3D shape. Marian can also laminate Formex™ materials with PSA for ease of placement. Learn more about the unique properties of Formex and see the benefits of incorporating die-cut Formex components into your applications.
Download ITW Formex GK Series Data Sheet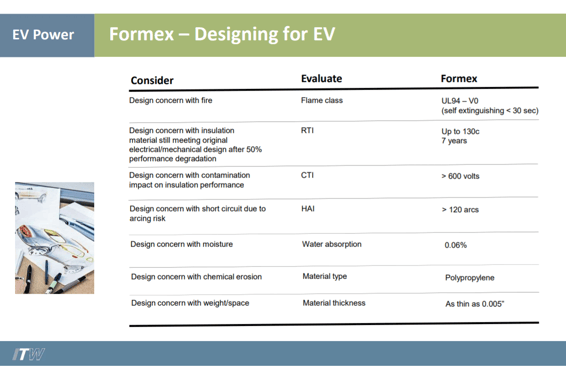 ---
3M™ Flame Barrier Products
3M™ FRB Series Products are thin flexible insulation made of inorganic materials that are flame retardant (UL94 5VA) with high dielectric strength and excellent arc and track resistance. These materials are ultra-thin (<0.245 mm) and lightweight while remaining dimensionally stable. Marian has the capabilities to laminate 3M™ FRB materials with PSA.
Download 3M™ FRB Series Data Sheet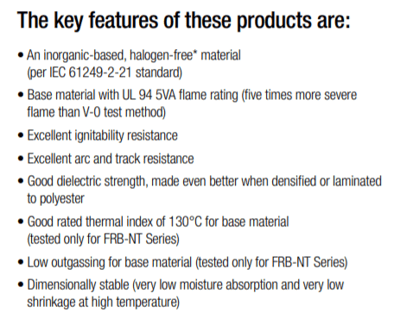 ---
Kapton® Polyimide Films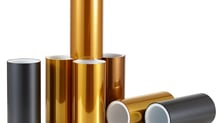 Polyimide Films (also known by the DuPont trade name Kapton®) are widely used in applications where extreme heat and vibration are experienced. Polyimide films are flame resistant (UL94 V-0), maintaining their electrical, chemical, and mechanical properties under extremely harsh conditions.
Download Data Sheets -
---
Mylar® Polyester Film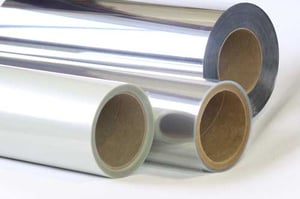 Polyester Films (also known by the DuPont trade name Mylar®) are also found in many applications where electrical insulation, thermal resistance, and dimensional stability are required. PET films are useful as a dielectric insulator over a relative temperature range. Another product listed above may be more appropriate for higher temperatures, depending on the application within the battery.
Download Data Sheet
Polyimide and PET films are often an insulating base of tape products supplied by our partners 3M and tesa. Click here to learn more.
---
Work with Marian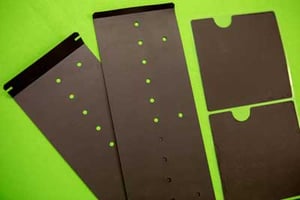 Marian maintains close partnerships with ITW, 3M, tesa, and many other top suppliers of engineered insulator materials. After understanding the thermal, electrical, and mechanical requirements of your application, your Marian sales engineer can recommend the most suitable materials. Material samples and prototypes can be provided quickly for testing. Check out material data sheets.
Marian will determine the appropriate manufacturing techniques to create the custom die-cut components that fit the dimensions and shape of the battery application. Marian is also knowledgeable about how the selected materials will accept adhesive if needed, and how the selected PSA will perform in the conditions of the application. Lamination capabilities include selective zone lamination, combining dissimilar materials, and adding assembly aids such as pull tabs and extended liners.
Contact Marian today to discuss your application or to request a material sample.
Check out all of the other solutions we offer for the EV Lithium-ion Battery Market.