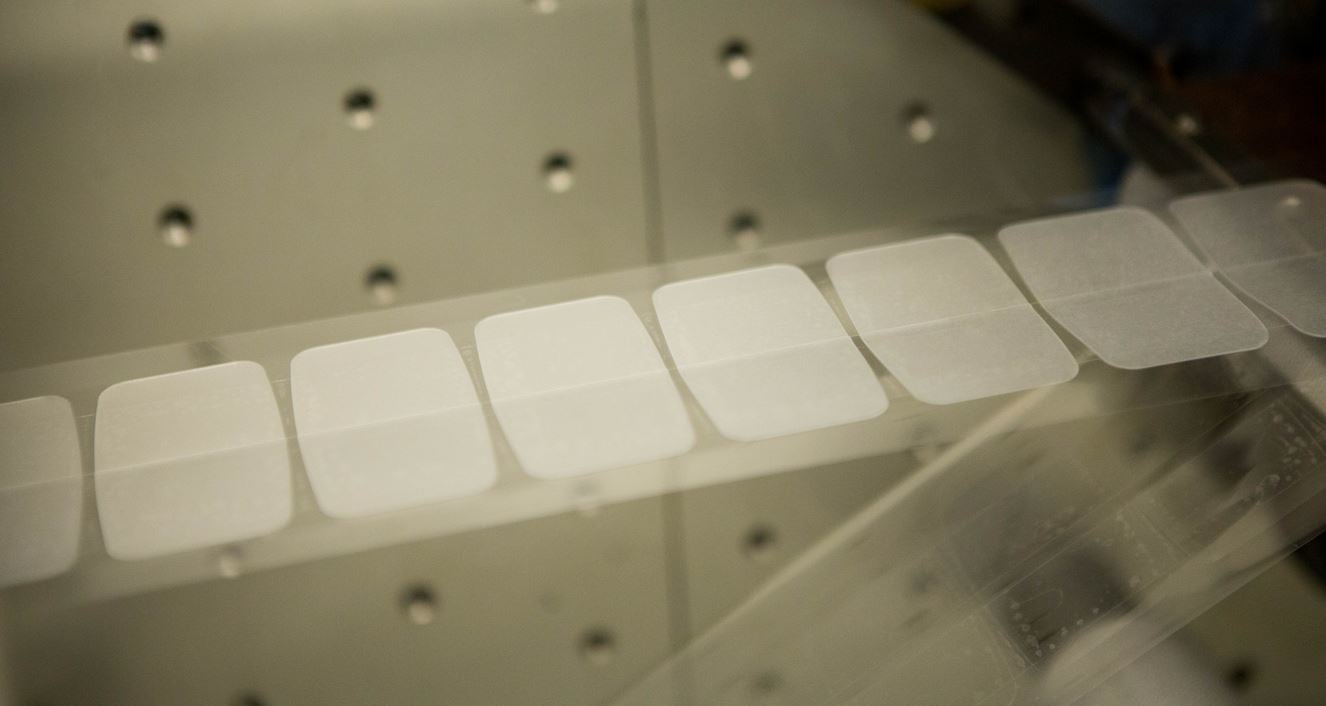 Ever wonder why hospitals, doctor's offices, and other healthcare providers don't just use duct tape for bandages, wound care, and device fixation? Well, there are many reasons, but first, try sticking it to the skin and peeling it off. The main reason is simple: duct tape does not use a medical grade pressure-sensitive adhesive.
Medical adhesives must be skin-friendly, non-migratory, with a variable degree of initial tack and peel adhesion. Ease of removal, breathability, and durability also differentiate medical adhesives from other types of tapes.
Common skin- contact pressure sensitive adhesives include:
Acrylic
Soft Silicone Gel
Hydrogel
Hydrocolloids
Pressure Sensitive Adhesives vary among important comparative features including peel adhesion, breathability, repositionability, initial tack, and skin trauma on removal.
Acrylic can be designed to have low or high tack and low or high peel adhesion values. This adhesive is also breathable; making it easily repositionable.
Soft Silicone Gel is repositionable and causes low trauma to the skin on removal. There is a good initial tack with only a small change in peel adhesion over time.
Hydrogel has high initial tack and low peel adhesion but does not cause trauma to skin during removal due to the ability to hold moisture at the skin surface.
Hydrocolloid does not cause trauma to the skin on removal and has "wet tack" so that it can adhere to moist skin.
Each adhesive has benefits that are useful for a range of medical applications:
Advanced Wound Care
Scar Therapy
Transdermal Drug Delivery
Consumer Healthcare
Ostomy Care
Diagnostics
Surgical
Marian has experience in material selection and manufacturing skin-contact components that meet the stringent specifications of the medical market. Marian's services and capabilities are vast, providing support for product development to clinical trials through final production. Marian offers cleanroom manufacturing, creative design support and consumer-ready packaging services.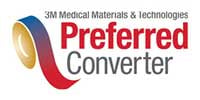 Marian also works with world-leading medical adhesive manufacturers, such as 3M. We are proud to be a 3M Medtech Preferred Converter. Learn more about our partnership here.
Marian has a sophisticated quality system that is built for the requirements of medical applications. Marian is FDA registered as a medical device and OTC drug manufacturer and packager. They are ISO 9001:2015 certified, ISO 13485:2003 certified, and cGMP compliant.
There are many factors to consider when selecting a skin-contact PSA for your next project. Contact Marian for help.
Check out our Blog Post: Wearable Device Design - Selecting a Stick-to-skin Adhesive
For more information download our Marian Inc. brochure or contact us.