The use of pressure sensitive adhesives is growing rapidly in the industrial manufacturing market. The advantages of using adhesives are clear: they are light weight, clean and safe.
Choosing a PSA can be complicated. Tapes have different constructions, each offering different functionality and features to fit your application. Explanations of three common tape constructions are below.
DOUBLE COATED

PSA coated on both sides of a carrier protected by a release liner. Provides capability to put the same or different PSA on each side of carrier. Coating weight on each side of carrier can also be varied.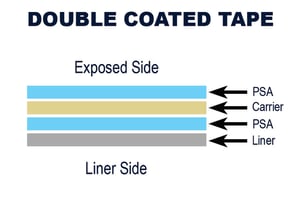 SINGLE COATED
PSA coated on one side of a flexible carrier and may be protected by a suitable release liner. Used where there is only one substrate to be bonded.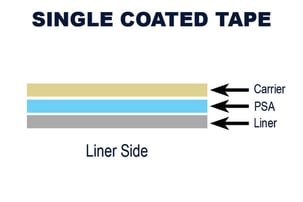 TRANSFER TAPE
There is no carrier. There is nothing to hold the adhesive together except for it's own internal strength. Also know as 'Transfer' Tape. These are used for applications where you need flexibility and stretch and for bonding to irregular surfaces.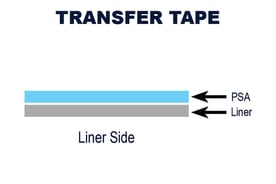 Need help choosing a Pressure Sensitive Adhesive for your application? We can help! Download our free guide below, and CONTACT US to discuss your project with one of our Material Experts.