Video Demo: Thermal Resistivity and Conductivity of Silicone Foam
Thermal resistivity and thermal conductivity can be two very important physical features of foam materials for certain applications. Most devices containing electronic components must be designed to deal with heat in one way or another. Electronic circuitry operates most reliably at lower temperatures. High operating temperatures decrease the service life of the device or module. It is critical for designs to either conduct or isolate heat away from delicate components to ensure ideal operating temperatures.
While there are many materials that can be used to either conduct or resist heat, this blog post focuses on silicone foam and sponge materials. Silicone foam and sponge maintain all performance characteristics at a wide temperature range, from -60ºF to 500°F (this varies based on the product). This feature makes silicone foam and sponge materials ideal for high heat applications.
Common Applications for Silicone Foam/Sponge Materials
Indoor and Outdoor LED Lighting
Telecommunications Outdoor Enclosures
Outdoor Enclosures
Electronic Devices
Asset Tracking
In order to demonstrate the thermal resistivity and thermal conductivity properties of silicone foam and sponge materials, we decided to create the video below. This video demonstration utilizes Rogers BISCO BF1000 Silicone Foam and Saint Gobain Thermacool R10404 Silicone Sponge. Oh.... and two pieces of cheese.
Check out the video to view the physical properties of these foams.
Link to the data sheets for these materials:
---
Marian die cuts silicone foam and sponge of different thicknesses that are specific for your unique application. These die cut materials can also be laminated to create a more dynamic part for your solution. Our sales engineers will offer you expert-level material recommendations and will work with you to create the ideal solution.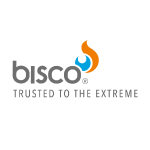 ---
BISCO Silicones
Marian is a preferred converter for Rogers Corporation. The BISCO brand offers a wide range of cellular, solid, and specialty silicone materials that are produced in roll stock. Learn more about this high-performing line of elastomer foam materials.