XLPE Foam or Cross-linked Polyethylene Foam is the next material we will explore in our blog series, Foams or Low Clamping Force Seals. XLPE Foam is an extremely fine closed-cell material formed of polymers or molecules that are chemically bonded together (cross-linked). The strength of these microcellular molecule bonds is reflected in the strength of the material. XLPE foam can stretch, bear loads, and return to its shape. It works well in insulation, gap filling, and gasket applications that require thicker foam. It can also be used for packaging and medical device packaging. It can be made in a variety of colors, the most common being black, white, and gray.
Features and Benefits of XLPE or Cross-linked Polyethylene Foam
Closed-cell, inert, stable, and lightweight
Low outgassing if punctured and compressed
Decent barrier qualities: thermal insulation and water permeation
Does not promote the growth of bacteria or fungus
Exposure of XPLE to water will have little effect on its properties
Cost-effective solution to many cushioning and sealing needs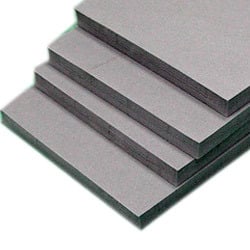 Manufacturers of XLPE Foam include Palziv and Zotefoam. Marian sources this material in large rolls that offer consistency and high-quality performance.
Marian Converting
With our converting capabilities, we can take the large rolls of material and slit the XLPE foam to specific widths. Additionally, the foam can be cut into exact geometries utilizing
rotary, flatbed, or waterjet cutting
. Lastly, Marian can
laminate
adhesive tapes to one or both sides of the foam to create a highly dynamic part to meet the specific requirements of the end application.
Marian has many years of experience converting many types of
foam materials
. Please contact us for a sample of XPLE Foam, prototype, or a quote. We look forward to working with you.