XLPE Foam or Cross-linked Polyethylene Foam is the next material we will explore in our blog series, Foams or Low Clamping Force Seals. XLPE Foam is a closed-cell material formed of polymers or molecules bonded together (cross-linked). The strength of these molecule bonds is reflected in the strength of the material. XLPE foam can stretch, bear loads and return to its shape. It works well in insulation, gap filling and gasketing applications.
Features and Benefits of XLPE or Cross-linked Polyethylene Foam
Closed-cell, inert, stable, and lightweight
Low outgassing if punctured and compressed
Decent barrier qualities: thermal insulation and water permeation
Does not promote the growth of bacteria or fungus
Exposure of XPLE to alk water will have little effect on its properties
Cost-effective solution to many cushioning and sealing needs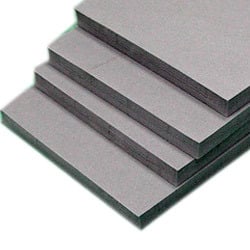 Contact us for a sample of XPLE Foam, prototype or a quote.