Point-of-care and rapid diagnostic testing are increasingly important in the areas of disease detection, treatment monitoring, and preventative care. This market is particularly important as the world faces the COVID-19 pandemic. It is imperative that components of these devices and test kits are reliable and of the highest quality.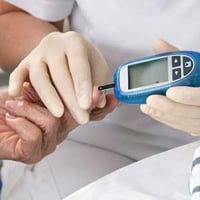 Marian is a global leader in manufacturing precision die-cut solutions for rapid diagnostic testing. We have advanced manufacturing technologies to manufacture parts with extreme precision, repetitively, quickly and at a very high capacity. Marian can support diagnostic product life-cycles from product development, to clinical trial, through full production. Contact us to discuss your project.
MEDICAL GRADE MATERIALS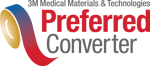 By partnering with top quality materials suppliers, like 3M, tesa, Rogers, Polymer Science, and more, Marian is able to offer the best material choices for our customers.
Films
Double-sided and Single-sided Tapes
Hydrophilic / hydrophobic films
Membranes
PTFE venting materials
Heat activated films and foils
Foams
Sputtered films
APPLICATIONS
Microfluidic devices
Bonding / construction of the analyzing device
Fluid separation membranes
Adhesives, films, foils for flow path sealing
Reagent sealing
Skin-contact tapes
Components and layers of diagnostic test strips
Venting materials for pressure equalization
Light sealing during magnification
Precision cut foams for cushioning, spring / push-back
Printed labels for test identification
CAPABILITIES
QUALITY
Marian has a sophisticated quality system as well as clean room manufacturing capabilities. Marian is FDA registered and certified to ISO 9001, ISO 13485, and cGMP compliant.
---
---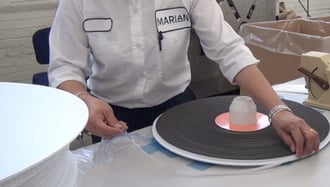 Marian laminates and slits Sekisui Voltek Volara® and Rogers Corp PORON® Foam for use in a medical device test tray assembly. Marian's product meets tight width and edge quality requirements. Read the story...