Light Density Polyester and Polyether Urethane Sponges and Foams have an open cell structure. The evenly spaced structure of these materials and high proportion of open cells make them suitable for an infinite number of applications.
Features and Benefits of Light Density Polyester or Polyether Urethane Sponge or Foam
Wide range of flexibility and rigidity.
Often used for insulation.
Thermoplastic polyurethane is commonly used in medical devices.
Flexible polyurethane can also be used in automotive interiors.
Flame retardant additives can be used to obtain flame resistant properties.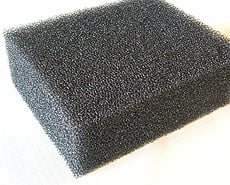 Looking for a sample of these materials? Marian can help you narrow down your options, provide samplesa and prototypes.