Many wound care device companies start with an innovative idea. Turning that idea into a mass-produced product can be extremely challenging. This concept is familiar to KitoTech Medical,a Seattle-based medical device company that develops wound care products. Kitotech was founded by Ronald Berenson, MD. Dr. Berenson is a serial entrepreneur with over 25 years in biotech and medical device industry. Marian is proud to call KitoTech Medical a valued customer.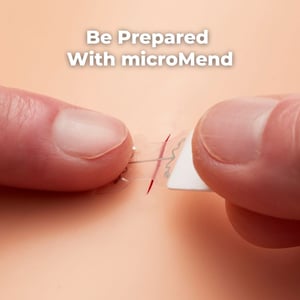 Berenson and his team at KitoTech developed a novel idea for a wound closure device. microMend® is a unique wound closure alternative to sutures, staples, and adhesive strips. microMend® uses revolutionary Microstaple technology to anchor the device safely to the skin and protect the incision site. With an adhesive backing, it is painless and easy to apply. Dr. Berenson worked with Paul Lueng, KitoTech's VP of Operations, to design improved, less expensive, and more reliable products for closing surgical incisions, serious cuts, lacerations, and skin tears.
Their search for competent and reliable manufacturers of medical components led the KitoTech team to Marian. Marian responded quickly, looping in the Medical Products Specialist, Kevin Pickett, and a successful partnership was formed.
Take a few minutes to read 5 things you should know about wound care device manufacturing and how they were integrated into the KitoTech Medical project.
1. Keep your product development on track with a project manager
At the time of the first consultation between Marian and KitoTech, the company was a small startup with limited resources. The experience and effective project management that Marian provided as the design progressed kept the project moving quickly and successfully.


As mentioned above, Marian has a dedicated team of Medical Products Specialists who act as project managers. Marian's Medical Products Specialist, Kevin Pickett, leads this team. He and his team are highly familiar with the medical device development process and work closely with customers to drive the project through the various phases and milestones. The expertise and on-site project management Marian provides keeps projects on track and minimizes risk.

Use this infographic for a high-level road map of the medical device development process. Click the image to download a PDF.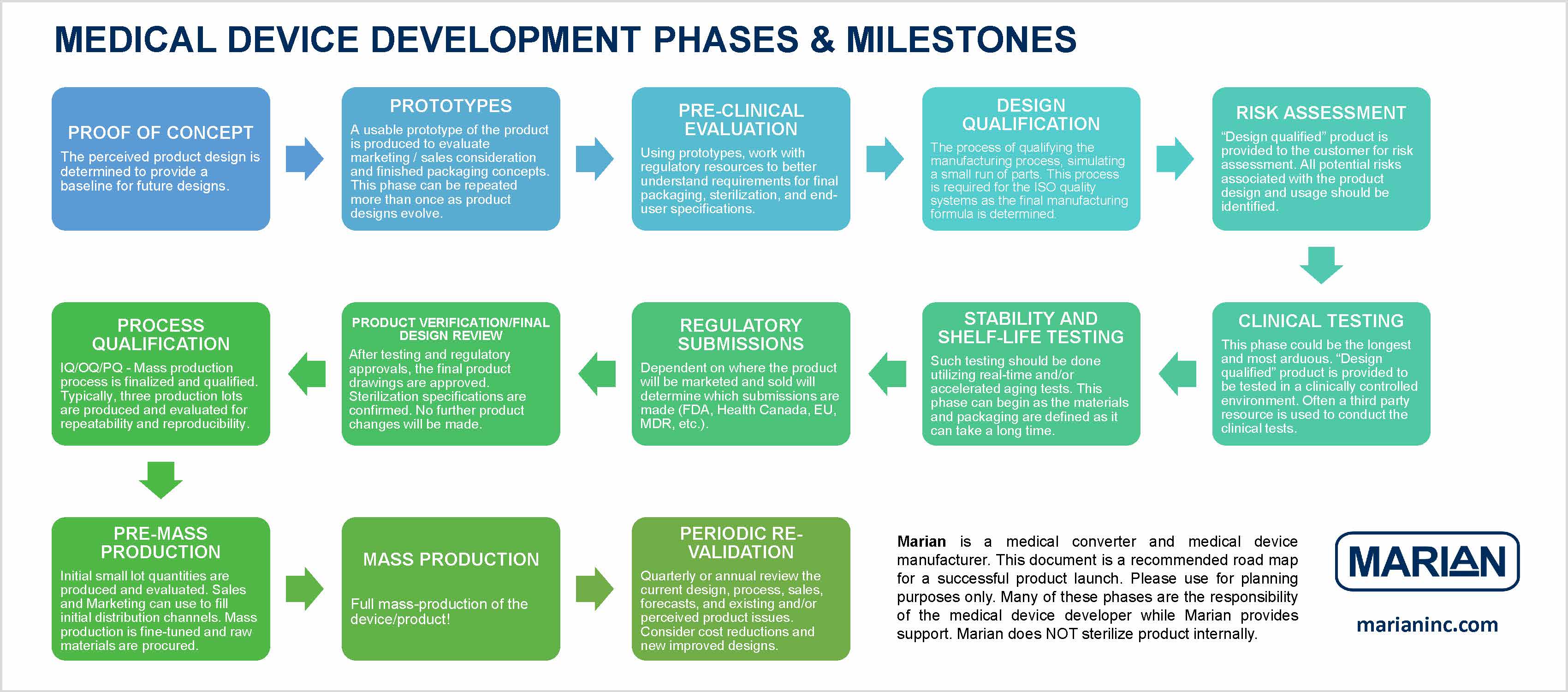 2. Bring your idea to reality with the complete manufacturing solution
After executing non-disclosure agreements, the Marian representative was consultative and sought to understand every aspect of the KitoTech microMend® design. During early meetings, he explained and demonstrated Marian's full line of solutions for medical device component manufacturing, assembly, labeling, kitting, and final packaging.

Marian is an industry-leading medical converter. In some cases, Marian can manufacture the entire medical device. For other devices, Marian is happy to produce components of a larger device. Marian offers a turnkey process from prototype through clinical trials to the final packaged product. View our medical markets webpage.
3. Simplify your supply chain
In coming to Marian,

KitoTech consolidated five vendors into one

. This has resulted in a more efficient and streamlined supply chain. For the microMend® product, Marian manufactures the entire product, as listed below.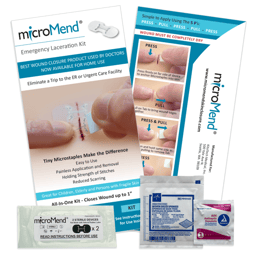 Converting the adhesive, foam backing, and applicator tabs
Assembly of the device
Kitting of the device, IFU, and alcohol pads
Final packaging into printed pouches and final branded boxes
Marian partners with the top medical materials manufacturers, including 3M, Polymer Science, DermaMed, and more. Marian can supply material samples and prototypes along with access to raw material supplier's technical support for data and testing. Additional materials that Marian sources include labels, kitting materials, printed packaging, and more.
4. Ensure the highest level of quality with an FDA Registered Facility and ISO 13485 Certified Quality Management System
The microMend® wound closure device is an FDA Class 1 510(k)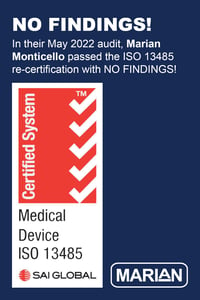 exempt medical device. Manufacturing microMend® in a clean room that is registered with the FDA is ideal. Marian has made the appropriate investments to meet the requirements to manufacture medical products with the highest quality.
Marian's manufacturing facility in Monticello, IN is FDA Registered and ISO 13485 Certified. In fact, in their most recent audit (May, 2022) Marian Monticello passed the ISO 13485 re-cert with NO FINDINGS! In this facility, Marian also offers clean room manufacturing and assembly.
According to Quality Manager, April Hornung: "Monticello takes great pride in everything we do to ensure our products are the best so they can be used on our family and friends."
5. Continuously improve and grow your product offering with re-assessment and re-validation
Following the successful launch of microMend®, Marian and Kitotech continue to meet routinely to review the current design and process, as well as the existing sales and forecasts.
As demand for the product has grown, Marian and KitoTech have developed new improved designs and even private-labeled the product for retailers. The consumer products are sold on Amazon and in nearly all CVS and Walgreens Stores. In addition, Marian manufactures microMend® for the medical market where it is sold into leading hospitals and clinics throughout the U.S.This continuous improvement is a fundamental part of Marian's quality policy and key to the growth and the success of the product.
In 2022, the Walgreens Closure Laceration Kit won the 2022 Editors Pick Award as the Best New Store Brand Medical Product in the US by Storebrands.com. Link to press release.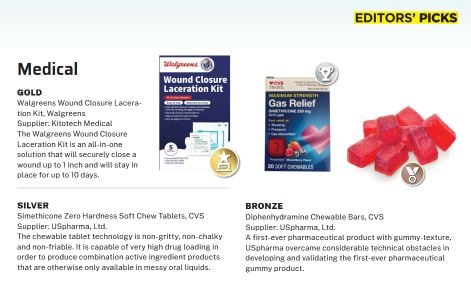 ---
Marian, Inc., Medical Die-cutting and Turnkey Wound Care Device Manufacturing
As stated above, Marian offers a turnkey process from prototype through clinical trials, to the final packaged product. Engage with Marian early in your design phase. Please contact us to get started.